Thank you for visiting our website!
Whether you are a prospective family looking for a new school, a casual visitor just checking us out, or already a member of our school family, we hope that you find plenty of resources here to keep you informed.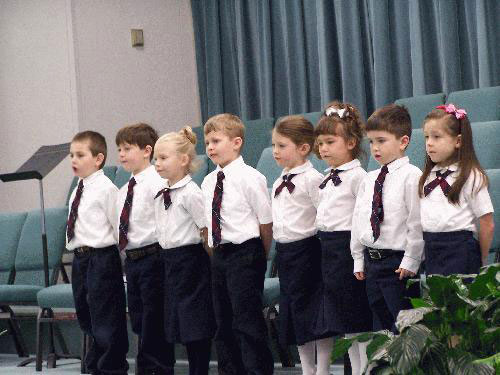 If you are a prospective family, decisions about the schooling of your children are among the most important choices you will make. A school makes a life-long influence on a student, for it is the framework, along with their church and home, for their philosophy of life. Our prayer is to assist the parent in training your child to love the Lord, and in so doing, they will know and do God's will in their lives.
We are "old fashioned" and start our day with prayer, pledges (to the American and Christian flag), and the Bible.
If you have any questions, please don't hesitate to contact us. We would love to partner with you to provide the "building blocks" your child needs to face the challenges in their life.